As a token of their gratitude for more than 40 years leading the group and inspiring researchers, the members of the Polymer Group / MML (past and present) presented Prof. Alan Windle with a steam engine driving experience.
Alan and Janet arrived at the Nene Valley Railway Station at 10 am, the 6th of November. After gearing-up --with blue nomex overalls and shiny high-vis vests-- and having a short theoretical briefing on steam engines, they got on board of an impressive 75 tons  5MT mixed traffic, 'Black 5', steam engine.They were able to drive the locomotive back and forth in section of a couple of miles of rails. Finally, they received a practical lesson on signal-box operation.
Alan wanted to share the following words with all group members:
It was a lifetime fulfilling experience, coupling back to boyhood when as a 12 year old I would pursue steam engines around the country, and dream what it must be like to drive and fire one.   However, to have this experience now on a very considerable engine, known to us all (of that era) as a 'black 5',  was the icing on the cake.    To take off the steam brake, set the valve timing to 60%,  crack open the regulator (throttle) and then feel the surge of power and the acceleration, to the increasing frequency of the beat of the exhaust, as 75 tons of loco (admittedly without a train attached)
surged forward, was simply a joy.
Prof. Alan Windle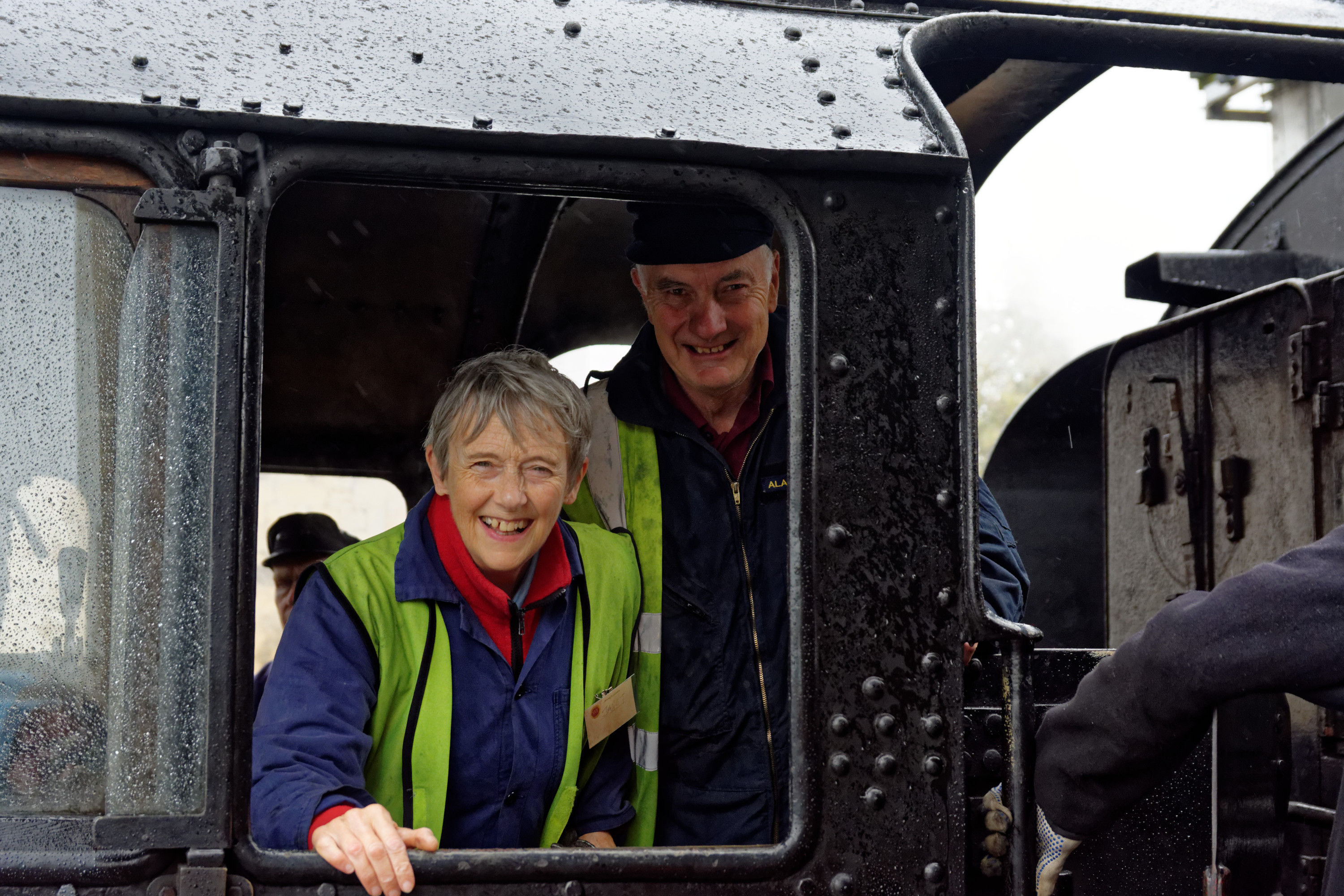 Alan and Janet Windle on board to the 'Black 5' mixed traffic locomotive.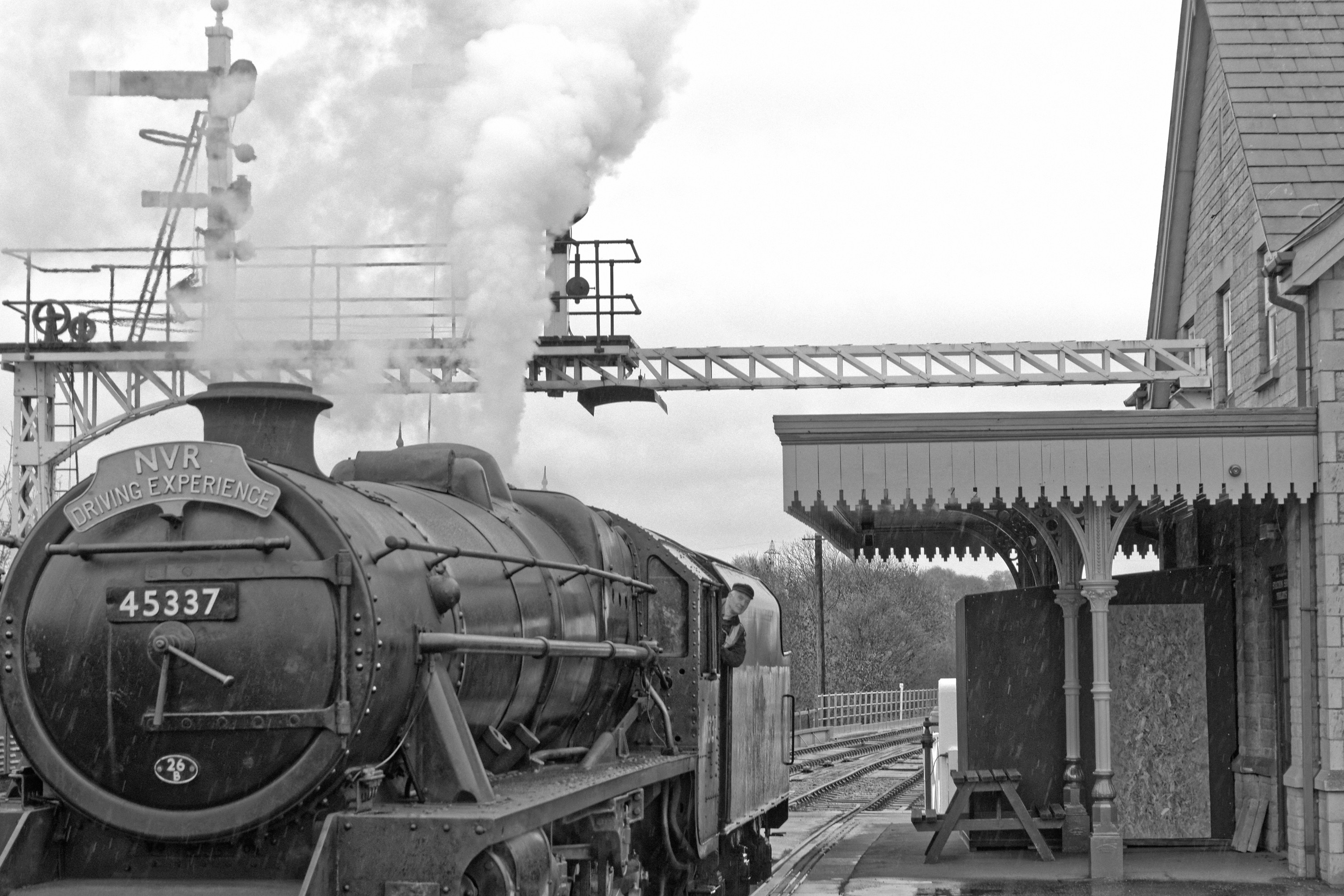 A very happy Alan Windle returning to Nene Valley Railway Station.